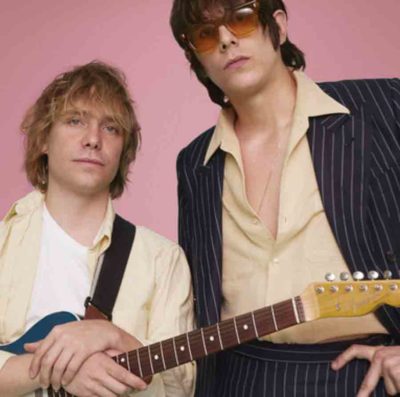 Papooz, SALMONE & EMILY JACKSON live at the Knitting Factory
Armand & Ulysse were originally thrown together as teenagers during boozy gatherings of literary obsessives in Paris. Regularly bunking off from Literature studies at the Sorbonne, Penicault would meet up with Cottin at the city's Luxembourg Gardens. Early and altogether more earnest aspirations - made whilst outrunning the garden's guards in a haze of weed smoke - to create a political zine together were soon ditched in favour of finessing the demoes the pair had instead begun writing. Early iterations of their warped, bossa nova-informed pop fed off of a shared affinity for bedfellows as unpredictable as the Beach Boys & Ella Fitzgerald, to The White Stripes & Karen Dalton.

Recorded between Paris' La Frette and Delta Studios, 'Night Sketches' filters seedy after hours tales from Paris' nightlife through the laid-back mindset of France's Atlantic coast. Louche advance track 'Danger To Myself' captures this balance in microcosm - a semi-autobiographical tale of love, self-destruction and redemption staged in the dive bars of Paris. As evidenced by the gleefully absurd uploads of their Youtube channel, Papooz have lost none of the healthy appetite for self-mockery which made 'Green Juice' such a joyful exercise. The onomatopoeic 'Bubbles' seizes the mundanity of an existential crisis in the bathtub - 'I wish I was a Beatle / This would be much more simple' - and sends it into space via multiple layers of burbling synths created on Durand's Mini Moog.