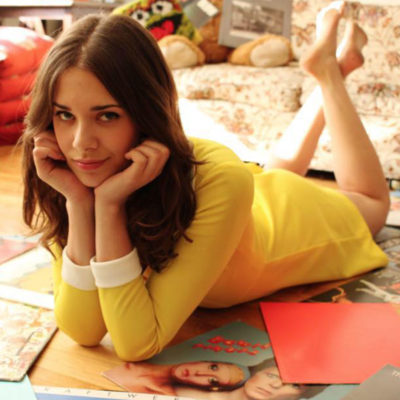 DJ Nina Tarr in Grand Bar & Lounge
Join us and our resident DJ Nina Tarr for a night of great music and craft cocktails.

NINA TARR is a skilled all vinyl DJ whose solidified herself in the nightlife scene with her impressively diverse musical taste and residences at some of the hottest spots in Los Angeles.

Nina is known for curating some of the hippest events in Los Angeles, one of which is the very popular weekly residency "All Girls, All Vinyl," where female vinyl DJs from all over the country exhibit their skills on the decks and make everyone in the room dance as if their life depended on it. She has DJ'd alongside the likes of Thom Yorke, Nigel Godrich, Guestlove, Todd Edwards, Ariel Pink, Soko, Aquarium Drunkard and many more. With her all vinyl selections, she incorporates a unique blend of funk, glam, afrobeat, world, boogie, hip-hop, new wave, electro, post-punk, kraut, disco, groove, and soul. She's developed an encompassing collection of pristine records spanning from the 60s, 70s, 80s, 90s to today.

She began by booking local bands, throwing punk shows and spinning records all over Southern California and continues to promote bands and book events that incorporate music, art, fashion, and comedy. More notably, parties for Coachella, Soho House, REDCAT, Comedy Central, FYF, Beauty Con, The Voice Project, Warner Brothers, KCRW, fashion shows for Comune, RVCA, and NastyGal, and press parties for Hollywood Reporter, Refinery 29, Galore Magazine, Lomography, Skateboarder Magazine, Factory PR and Oyster Magazine.

In October of 2015 Nina joined forces with notable pop experimental musician Ariel Pink and garage rock band, the Black Lips djing as an opener for each group on their West Coast tour.

Ms. Tarr continues to curate notable live shows, parties, and hugely popular eclectic events. 5 Everyday described her as "DJ/woman-about-town Nina Tarr paints an auditory canvas with her monthly carefully curated event, Slow Bang."

She currently holds down residencies at No Vacancy (Thursdays), Tenants of the Trees (Fridays), The Ace Hotel Downtown Los Angeles (second Tuesday of the month), The Short Stop (first Wednesday of the month). She freelances at parties and other events as well.