We Are New York: In Conversation with Allan Tannenbaum
We are New York is an interview series created to connect and exchange ideas with local vanguards, in turn serving as a source of information, inspiration, and furthermore, an archive of a critical moment in time.
NAME: Allan Tannenbaum
OCCUPATION: Photojournalist, Filmmaker, Author
NEIGHBORHOOD: Tribeca; Delaware County NY
If you're even remotely engaged with the goings-on in New York's art and music scenes, chances are you're familiar with Allan Tannenbaum's photographs, if not deeply moved by them. His contribution to contemporary culture is immeasurable. It is in large part thanks to him—and his work in the '70s and early '80s as chief photographer and photo editor for the Soho Weekly News (published between 1973 to 1982)—that many of New York's most iconic moments have been preserved for us and future generations to cherish and learn from. 
As part of our We Are New York interview series, we caught up with Allan over email to find out how he's staying creative and keeping his mind engaged during the COVID-19 crisis.
What creative projects or special initiatives have you immersed yourself in in the midst of the current public health crisis? 
Allan Tannenbaum: COVID-19 has brought some of the projects I was working on to an abrupt end, hopefully just a temporary one. I was very much looking forward to the opening reception of the Studio 54 Night Magic exhibition at the Brooklyn Museum. There are numerous photographs in the exhibition that I took at 54, as well as some of my artifacts. But we decided not to go to the party out of concerns about the virus and the next day the museum closed to the public, so I haven't even seen the show. This month I was supposed to travel to Puglia, Italy, for an exhibition of my John Lennon photographs at an art festival there. I have no idea when they will be able to hold this festival.
I still cover news stories and what's happening in New York City right now is certainly a big one, but I decided that it's not worth the risk at my age to go out and photograph. 
I'm constantly working on my archives and I brought a lot of vintage prints with me to the mountains where I sign them to increase their value. It's a tedious job that I would never find time for in the city. Thankfully, I'm still getting orders for fine art prints of my photographs, especially through my website, which I can print here. 
This is a good time to start writing my memoirs. I have software to dictate and have my voice converted to text. 
I've also decided to do some upgrades myself on my motorcycle, a classic 1968 Norton Commando 750. It's a real work of art that I restored from a basket case a few years ago. I just received a shipment of parts from England. This particular model was one of the machines in the Guggenheim Museum exhibition The Art of the Motorcycle, which was its most successful exhibition ever.
What albums or songs are on heavy rotation right now? 
AT: My music collection has over 500 vinyl albums, and I enjoy listening to them on a good stereo system with high-end speakers. Since I've been reading Keith Richards's autobiography Life, I've been playing my Rolling Stones albums a lot to hear the sounds he talks about in the book. We also have tons of CDs with great music. With iPods and streaming, one doesn't usually listen to an artist's entire album, much less on a real hi-fi stereo. Here we do.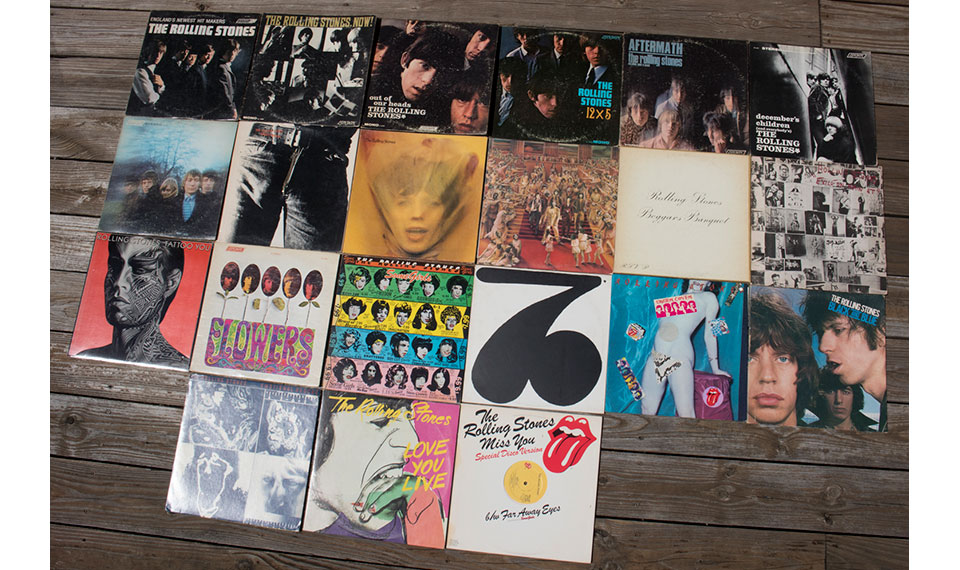 Any films or shows you've watched recently that left an impression?
AT: So many! The best series in so many ways is Babylon Berlin. We love Homeland, which is wrapping up its final season. I really like Fauda—it reminds me of when I was a photojournalist working in the West Bank and Gaza. Among the films we've enjoyed are Once Upon a Time in Hollywood, and Ford v Ferrari; Christian Bale is such a great actor. We discover a lot of unusual films on Netflix and Amazon, such as Lou Andreas-Salomé, The Audacity to be Free, and The Baader-Meinhof Complex. Contagion seemed appropriate, as did the documentary Death by China.
Which neighborhood spots or local haunts do you miss most right now?
AT: I miss the sushi at Tokyo Bay on Duane Street. The owner/chef is a friend of mine and I hope he will be able to reopen when this is over. And I miss the pizza and lasagna from Il Mattone on Beach Street.
Where have you been going to get your art fix now that many galleries, museums, and theaters have taken exhibitions and shows into the digital sphere?
AT: I have a big collection of art books that I haven't looked at in a long time. It's great to go back to see what made you buy the book in the first place. Among them, Andy Warhol: A Retrospective; Degenerate Art: The Face of the Avant-Garde in Nazi Germany; Keith Haring: The Political Line; Vermeer; Da Vinci; Art Now. Milk n' Honey by Mati Klarwein is a fantastic book of psychedelic art. I photographed Mati in his Aleph Sanctuary in the 1970s. I've donated most of my photography books to a new Institute of Photography in Tel Aviv. One I've kept is 40 Ans de Photojournalism, Generation Sygma. It has a double page of my award-winning photograph from the 1988 Intifada.
Can you name a couple of places you've been supporting through takeout or delivery or share a recipe you've been cooking?
AT: Takeout and delivery is problematic up here, so I've been cooking a lot. I love to grill outside, which I will do even if it's 20 degrees. Steak, hamburgers, chicken, and fish. Pepper-encrusted tuna loin is so easy and delicious. I cut them into 1/3 lb. pieces, rub with olive oil, pass some fresh ground black pepper on the edges, and place on the grill for 4-5 minutes on one side and 3-4 minutes on the other. Serve with teriyaki sauce. You can also do this in a skillet on the stove; swordfish steak works well like this too.
Who or what have you recently discovered and started following? 
AT: When I was in St. Petersburg for an exhibition I was interviewed on a radio station that has become Motoradio.com. They play a very interesting mix of rock and jazz. My favorite station on SiriusXM is Little Steven's Underground Garage, and my favorite show on that channel is the one hosted by Lenny Kaye, Patti Smith's guitarist, with whom I have been friends since college in the 1960s.
I've been reading a lot up here, and when I finish Life, Debbie Harry's Face It is next. I'm also reading Stoned by Andrew Loog Oldham who was the Rolling Stone's manager back in the 1960s, and books by Jayne Anne Phillips. I photographed her for the Soho News and I just discovered some of her books among my collections that she gave me back then. I also want to brush up my Italian with [interactive language learning site] Babbel.
If you could have one night out in NYC, where would you go and with whom? 
AT: I would take Keith Richards to one of Richard Boch's Mudd Club parties at the Soho Grand Hotel and to the lounge at The Roxy.
During this time, do you have any new rituals that you've found to be grounding or inspiring? If so, what are they?
AT: My dog-walking ritual is easier and much more inspiring here in the mountains. In the city, our three chihuahuas, Jimi, Janis, and Ralf, always tangle their leashes and get distracted by the numerous other dogs being walked. Lately, I'm finding the buildings, streets, and traffic monotonous and irritating. Being away from all that and back in nature is wonderful. To see the sky, the light in the forest and on the mountains, to be able to take a deep breath of fresh air, and to feel the sun on one's face is priceless. And the dogs love their freedom to roam and chase chipmunks without harnesses and leashes.
Share a mantra, quote, or phrase that you're living by right now.
AT: I've faced danger many times in my life but this pandemic brings a new kind of danger because you don't know where it's lurking, waiting to make you very sick and possibly kill you. I used to not be afraid of anything, now I'm scared to go to the supermarket! I think of the BeeGees "Stayin' Alive" and Gloria Gaynor's "I Will Survive." My mantra, which I thought of myself, is "Keep Calm and Wash Your Hands."
You can purchase Allan's Keep Calm and Wash your Hands tees, totes, and hoodies—here. 
WORDS Edwina Hagon
PHOTOGRAPHY Portrait of Allan Tannenbaum in his Tribeca studio by Natan Dvir. All images courtesy of Allan Tannenbaum.